Lash Extensions
La Belle's luxury eyelash extensions offer a natural-to-seductive array of flirty possibility. Our licensed aestheticians use the force of Synthetic Mink lashes (yes - they are cruelty free!) to add oomph to your visage and bring out your best features.
Lashes can last anywhere from 3-6 weeks. A routine client can expect to come in approximately every 3 weeks to maintain a fuller appearance.
Toss the mascara and let your lash potential loose!
Skincare
Our licensed Aestheticians listen to your concerns, and we truly care about the health of your skin. Tell us your biggest insecurities about your skin and we will customize a treatment plan that's right for you; whether it's a single pampering treatment you are after, or you get hooked on your results (hint: great skin is addictive!)- we know you will be happy with any of these treatments.
Body waxing
We are able to custom tailor any individual waxing needs.
Waxing Services
Brow Shaping………………………………………..$15
Brow Tinting…………………………………………..$15
Henna Brows…………………………………………$40
Arms (half or full)…………………………………….$30/$45
Legs (half or full)……………………………………..$45/$60
Back………………………………………………………$65
Bikini………………………………………………………$35
Brazilian………………………………………………….$65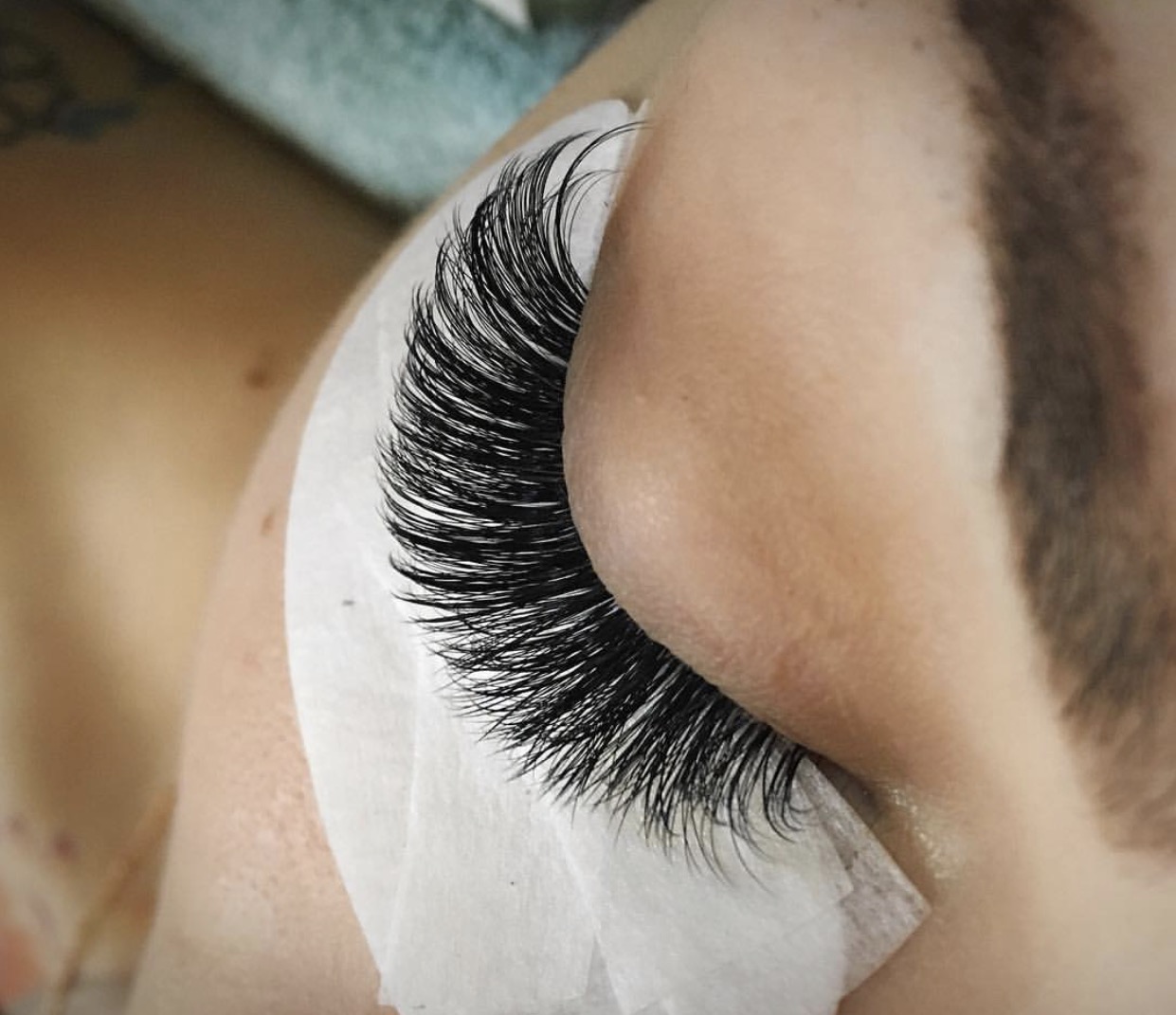 MICROBLADING
Microblading is the latest revitalizing trend in the beauty industry, offering you a chance to ditch the eyebrow maintenance by manually issuing a long lasting, natural color to your brows. By using a tiny blade, the hairs are replicated by injected color strokes to leave your eyebrows shaped, smoothed, and evenly blended.
This service has been getting rave reviews throughout the industry as a way to stay low-maintenance during your daily beauty regimen. We choose the perfect color and shape to highlight and complement your features, while keeping your brows looking natural.
Microblading lasts approximately 6-18 months, with typical results lasting about one year.